Toxicology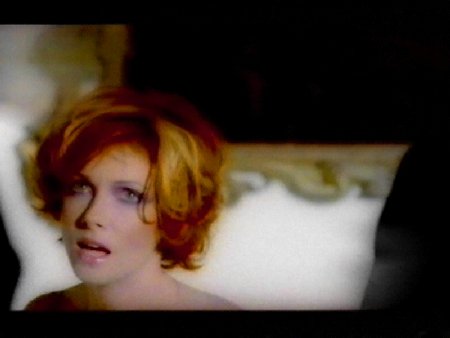 I luv most manythings that have to do with Jessica Hopper and feminism, and as long as it doesn't commit me to passing within hearing range of the irrepressible-yet-hideously-awful Smoosh, I superheart Rock 'n' Roll Camp for Girls — East Coast, West Coast, what have you.
So about this question I want to ask: I am totally sincere in asking you to suspend yr expectation that I am being sarcastic, sardonic, ironic, or "snarky" (as those who'd rather not make the fine distinctions say, theses days). It's something I am actually curious about, so much so that I am throwing open the dread Comments Box on this one, against my usual oh, just go start yr own blog policy.
My question regards this passage, the conclusion of the recent article on the Willie Mae Rock 'n' Roll Camp for Girls in the paper of records:
When a group of counselors performed a garage-punk cover of Britney Spears' hit "Toxic," complete with a cello screeching the queasy hook, a guitarist, Maria Cincotta, asked: "Do you think Britney Spears wrote that? I doubt it." She continued: "See, now you've already written your own songs. You're already better than Britney Spears!"
Before my main question, I have what you might call a study question: does this mean that the girls are already as good as Cathy Dennis, who wrote "Toxic" (and "Can't Get You Out Of Mu Head," and "Too Many Walls," which she sang)? And, in general, when folks are toting out their kit bag of tar to smear it on folks who don't write their own songs, why do they so rarely pause over the folks who wrote these songs that they generally admire but need, at the same time, to discredit? (and by the way, if that contradictory impulse isn't a perfectly useful description of the false consciousness of the bourgeoisie in consumer capitalism...doesn't matter, skip ahead).
Okay, that was a little sardonic. But I repeat: this question is sincere, and I am curious, and it poses an interesting problem for my own analysis of pop music. So, to the point: Is the identity politics ideology of "self-empowerment" co-extensive with "rockism"? Does the celebration of doing it yourself — the faith that assuming authorship of your own life is a political necessity — guarantee an aesthetic commitment to authority, originality, personal expressivity that defines the music of the white male Boomer, the one identity group that doesn't need a politics? Is this ironic? What might be some ways out of this trap?
Posted by jane at August 24, 2005 05:00 PM | TrackBack